Important Tips for Buying Evening Dresses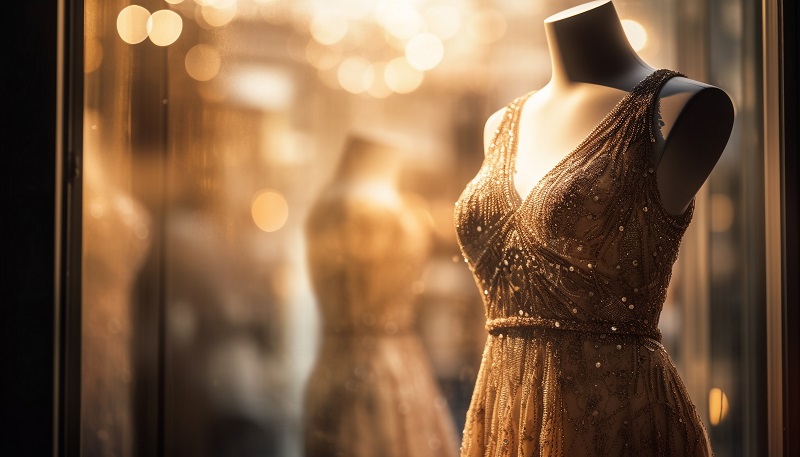 Selecting the perfect evening dress can be both an exciting and daunting task. Whether you're attending a formal gala, a wedding, or a special night out, the right dress can make you feel confident and radiant. Here are some essential tips to consider when shopping for that perfect evening gown:
1. Know Your Body Type:
Understanding your body shape is crucial. Whether you're an hourglass, pear, apple, rectangle, or inverted triangle, there are specific styles that will flatter your figure best. For instance, A-line women dresses often suit pear-shaped bodies, while mermaid gowns can accentuate the curves of an hourglass figure.
2. Set a Budget:
Before you start shopping, decide on a budget. Evening dresses can range from affordable to exorbitant. Knowing your limit helps narrow down choices and prevents impulse purchases.
3. Consider the Event:
The type of event you're attending will dictate the dress code. A black-tie event might require a full-length gown, while a cocktail party might allow for a shorter, chic dress. Always check the event's dress code if provided.
4. Choose the Right Color:
While black is timeless and versatile, don't shy away from colors. Consider your skin tone, hair color, and the season. Pastels might be perfect for spring and summer events, while jewel tones can be stunning in the colder months.
5. Prioritize Comfort:
While it's essential to look good, feeling comfortable is equally important. If you're uncomfortable, it will show. Ensure the dress fits well, isn't too tight or loose, and allows you to move with ease.
6. Pay Attention to Fabric:
Different fabrics offer different aesthetics and comfort levels. Satin might provide a luxurious sheen, while chiffon is light and flowy. Consider the event's location and your comfort when choosing a fabric.
7. Don't Forget Undergarments:
The right undergarments can make or break a dress. Strapless or backless dresses might require special bras. Also, consider shapewear if you're looking for a smoother silhouette.
8. Accessorize Wisely:
Accessories can elevate your look. However, if your dress is already embellished, opt for minimal jewelry. On the other hand, a simple dress can be spruced up with statement earrings or a bold necklace.
9. Try Multiple Sizes:
Sizes can vary between brands. Always try a size up and a size down from your usual to see which fits best. Remember, it's easier to tailor a larger dress than to fix one that's too small.
10. Shop with Time:
Don't leave dress shopping to the last minute. Give yourself ample time to try different styles, make alterations if needed, and find matching accessories.
11. Trust Your Instincts:
While it's great to get opinions from friends or family, trust your gut. If you feel fantastic in a dress, that's the one for you.
12. Care Instructions:
Before purchasing, check the care label. Some dresses might require dry cleaning or special care, adding to the overall cost and maintenance.
In conclusion, buying an evening dress is about balancing style, comfort, and budget. With these tips in mind, you'll be well-equipped to find a gown that makes you feel as spectacular as you look.